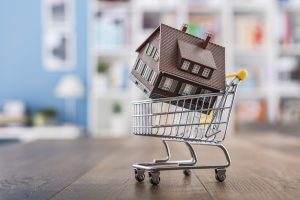 So, you've been working with our team or on your own, and you've finally found the place for you. But now what? How do you move forward with the purchasing process and reach an agreement with the seller? In today's blog, Bill Swanson and the Swanson Group of Omaha, NE, will talk about what happens when you finally find the right house for you.
Finding a House
We have a number of resources to help you find the right house. For one, we will provide an app that shows listings as soon as they hit the market, before they pop up on sites like Zillow or Realtor. We also set up alerts when a listing hits the market that matches your criteria. With the 80-10-10 rule, we also help you search through the hundreds of options to find the best house for your family. The rule is simple, your home should contain 80% of what you want, 10% of what you could change easily, and 10% of what you would like, but could live without. When the right house is finally discovered, our team will then look at comparable sales to help you prepare a fair offer that works for the seller and for your budget.
Reaching an Agreement
Your offer will include a proof of funds letter from your bank if you're paying cash, or an approval letter if you're using a loan. If there are multiple offers on the table, we have a few tactics that could help your chances, such as flexibility on closing dates, a personalized letter with your story and your hopes for this home, and even an increased earnest deposit. The offer will then come back one of three ways. It may be accepted, rejected, or contain a counteroffer. Following the negotiation process, if the new or current offer is accepted, we move forward with the closing process!
Starting the Closing Process
Closing involves choosing dates to move in, settling the earnest deposit amount, and finding out what closing costs will be covered by the seller or by you. You will review the property disclosure, any necessary repairs will be made, and you will have a final inspection. Then, you move in! If you have any questions about the process of buying a house, then contact our team! We would love to help with our award-winning service!
Our Omaha, NE Real Estate Team Wants to Help You Find a House
Our team wants to help people in our community, or those interested in our community, find the right place. For more information on our home buying assistance, then please call our Omaha, NE real estate group today at 402-679-6566. We serve people in Omaha and surrounding communities, and are eager to meet you and start your journey!