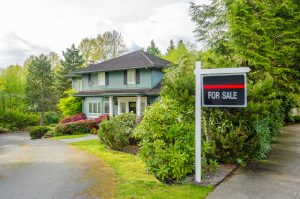 We recently talked about how we prepare and stage your home for sale, and how we craft a custom marketing plan to get the word out about your house. But what happens once someone is interested in your home? How do you accept an offer and complete the closing process? In today's blog, Bill Swanson and The Swanson Group talk about helping people sell their homes in Omaha, NE.
Marketing Strategies
When you have a home ready to sell and we've assisted with preparation and staging, we move forward with marketing. We often implement a "coming soon" approach to get the word out in your neighborhood that a house is soon to be on the market, and we will list it on dozens of popular websites and also provide physical ads and flyers. Each strategy is tailored to your needs.
Closing and Constant Contact
As each offer comes in, we will provide it to you in person preferably, or through the phone or email. We prefer face-to-face so we can really sit down and talk about each offer. If you find one acceptable, then we move forward with the inspection process and update you frequently about the pending sale. Our constant contact approach is well known, and very helpful. You're never in the dark, and always know where your house stands when it comes to a pending sale. No surprises, just a simple, streamlined process in which you're updated frequently. When time has come to close, we will personally collect the check for you and hand-deliver it. We then walk you through each part of the closing process, until you hand over the keys. Even then, we keep in contact to see how you're doing after the sale.
Finding Your New Property
We know you're selling a house, but what if you need to find a new one in the Omaha area or in surrounding communities? We can help here too! We don't just help with sales; we also help with home and property purchases. With our unique 80-10-10 system, we assist families and individuals in finding the right house for their needs, preferences, and budget. If you have any questions about this process, or if you would like to get started with an initial interview, then give us a call today. Whatever your next stage of life involves, we're here to help keep a roof over your head!
Our Omaha, NE Real Estate Team Helps Homeowners
We would like to help you avoid the headaches of buying or selling your home. For more information on selling your house successfully, then please call our Omaha, NE real estate group today at 402-679-6566. We serve people in Omaha and surrounding communities, and are eager to meet you and start your journey!