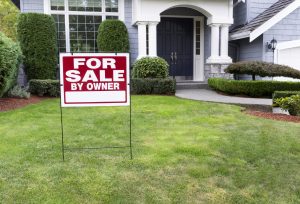 Have you recently got a new job, or are just interested in a change of location? If so, then you may need to sell your house! Fortunately, Bill Swanson and The Swanson Group know how to help you with every stage of the process. In today's blog, we're going to talk about how we start the process, from choosing a listing price to preparing and staging your home.
Choosing Your Listing Price
We want to help you find a price for your house that takes advantage of the booming housing market, but that also helps you sell quickly. To begin, we will craft a 15-step marketing plan, which includes a pricing analysis. We also look at comparable sales in your area. You've put a lot into your home, and you deserve to get the most you can from it!
Creating a Marketing Plan
Your first showing will likely be online, as most people search for a new place this way and often choose one without seeing it in person. So, we take professional photos of your home, which will look great on sites like Zillow, Trulia, and Realtor. In fact, we will showcase your house on several online sites! We also include physical marketing, such as direct mailings, newspaper ads, and a flyer box with flyers in your yard. If there is a market to expose your sale on, we will take advantage of it!
Staging Your Property
While many of your showings and viewings will be online, there will still be people interested in visiting your house before they make a decision. Which is why we work with professional stagers to help display your home in the best possible light. Certain items will be placed to prepare your house, and our stager will also add items or rearrange furniture to improve overall esthetic impressions. The meeting to decide on how to prepare and stage your home usually takes about two hours. We've won awards for our work in staging homes!
We strive to help people in our community sell for the best possible price, so they can move forward with the next stage of their life. If you have any questions about this process, or if you would like to work with us, then simply give us a call at the number below, or via email. We look forward to hearing from you!
Our Omaha, NE Real Estate Team Helps With Your Sale
If you're ready to relocate and need to sell your current house, we can help. For more information on how we prep your house for sale, then please call our Omaha, NE real estate group today at 402-679-6566. We serve people in Omaha and surrounding communities, and are eager to meet you and start your journey!