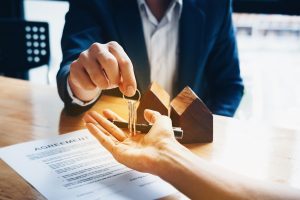 We've talked about choosing your new house, and how to start the buying process. So today, we're going to cover the settlement process and closing day. Bill Swanson and The Swanson Group of Omaha, NE, know how to make each step of the process simple and headache free, so you concentrate on moving into your new home!
The Settlement Process
Once the homeowner has accepted your offer, you will begin the settlement process. At this stage, we will need to turn in your earnest deposit money within 48 hours of acceptance. The only exception is if you and the homeowners agree to one in writing. We will then keep you informed about the next steps, as final inspections are ordered and completed. The lender will also be processing your contract, and you will select your loan rate. The appraisal is ordered as well, and you may need to pay an appraisal fee.
Closing Day
Following the settlement process is closing day! At this point, you're getting to move into your home. Insurance will be set up, and utility companies will be transferring services to you. A last walk-through will happen, within a few days, so you can make sure everything is in the condition it was when you toured the property, and that any ordered changes or updates in the contract have been completed. The lender will give you the money needed for the closing day, and they can be wired to the bank or brought in the form of a cashier's check. You then sign the last bit of paperwork, and will receive your new keys. The process could take a few hours to complete, or could happen in as little as 15 minutes. Either way, at the end you are officially a homeowner in the Omaha community!
Clients for Life
Even though the process is over, we won't just forget about you! Instead, we will be available if you have any questions in the future, or if you want to sell your house to find a contractor for repairs or renovations. We will even be reaching out to you from time to time though email or phone calls. If you have any questions about this process, then contact our team today. We're ready to help you find a house in Omaha!
Our Omaha, NE Real Estate Team is Ready to Help Buyers
We have a number of strategies to help you find the right house for your family. For more information on how to find the right home, then please call our Omaha, NE real estate group today at 402-679-6566. We serve people in Omaha and surrounding communities, and are eager to meet you and start your journey!