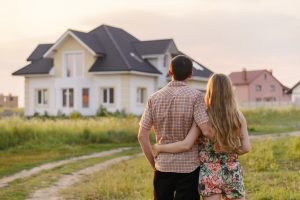 Bill Swanson and The Swanson Group offer award-winning service to help people fund their perfect home in the Omaha, NE area. But how exactly do we help you find the right house, and what should you expect from our constant contact approach? In today's blog, we discuss the our 80-10-10 rule for finding the right home for you and your family.
The Interview
The first step is the interview, in which we talk to you about what you're looking for in a house, and what area you would like to live in. The meeting could be in-person, or occur over the phone or online. We also take this opportunity to look at agencies, discuss your financing options, and build a plan that will fit in your budget, and work with your hectic schedule. We can also discuss mortgage professionals that we have personally worked with in the past!
Our Resources
We have a number of different resources to help you find the right house. For example, you will receive a link to an app that lets you watch a live feed of the MLS system. This is where brokers input houses that are hitting the market, so you can see them the second they become available for purchase. We can also show you how to set up an automatic notification system, which lets you know via text or email when a house meeting your needs is ready. This process can take as long, or as little, as you need to find the home that suits your criteria. No need to be in a hurry or feel rushed, let's work together to find what works for you!
80-10-10 Rule
For our past and current clients, we've found the 80-10-10 rule is very effective in finding the right house. Essentially, we help you find a home that is 80% of what you want, with 10% of the things you can easily change and 10% of the things you would have liked to have, but are okay not getting at the moment. This prevents you from being stuck looking for the perfect home, and instead finding one that works in a shorter time frame and within your budget. If you have any questions about this process, or if you're interested in getting started with your own interview, then give us a call today.
Our Omaha, NE Real Estate Team Helps With Home Buying
We would like to help you find your new place, from the first step to the last and beyond. For more information on how we help people find the perfect place for them, then please call our Omaha, NE real estate group today at 402-679-6566. We serve people in Omaha and surrounding communities, and are eager to meet you and start your journey!