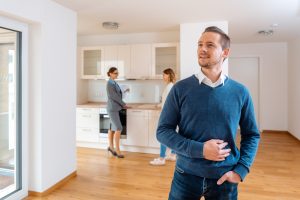 Are you interested in finding a new home in the Omaha, NE area? Or, do you need to sell a current property? If so, then Bill Swanson and The Swanson Group are here to help you through each step, from the first interview to the closing and beyond. In today's blog, we're talking about the benefits of our constant contact approach.
Ready to Buy or Sell?
We're ready to help you buy or sell property in Omaha and surrounding communities. We know this area well, and have many resources we can tap help you through each step, from marketing and advertising your home, to settling with a buyer or seller and closing on the entire process. No matter your needs, our award-winning service can help you and your family with the next stage of your life!
Our Constant Contact Approach
We employ several strategies to help sell a home, even before your property is officially on the market, so that interested buyers will be ready as soon as it hits the market. Likewise, we use similar resources to help you find a home once it hits the market, so you have a chance to negotiate a purchase before you're fighting a legion of other buyers. Throughout our 15-step marketing process, you will be in constant contact with us. We will be updating you on potential buyers, how well it's being seen, and on any properties that you may be interested in. Then we're with you through every step, right up until you receive your keys or close on your old home. In fact, we will be working with you beyond that too, in case you need to buy or sell in the future. We are committed to our clients, and making sure the process of purchasing a house or selling one is headache-free!
Closing on Your Sale or Purchase
We want to create a deal that works well for all parties, and we also want to make sure you don't have any surprises! From final inspections and payment to the hand-off of the house keys, we want you to know what to expect from each and every step. No surprises! If you have any questions about our process, or if you would like to schedule a consultation with The Swanson Group, then please give us a call today.  We want to help you start your next journey right!
Our Omaha, NE Real Estate Team Wants to Help You Find a New Home
We want to help you through each step of the process. For more information on our award-winning approach, then please call our Omaha, NE real estate group today at 402-679-6566. We serve people in Omaha and surrounding communities, and are eager to meet you and start your journey!