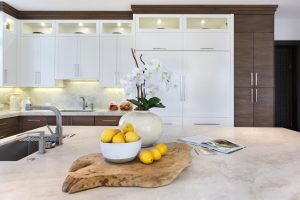 When you sell a home, you want to get the best price possible, and to do so you need to highlight all of the best aspects of your house. In recent years, staging the home has proven to be a very successful method. In today's blog, Bill Swanson of The Swanson Group, talks about working with professional stagers to help families in Omaha, NE, sell their house!
The Value of Staging
A study from the National Association of Realtors (NAR) shows that homes that have been staged tend to sell much faster than ones left empty. In fact, over two-thirds of the sellers included in the study said that when they staged a home, it spent less time on the market on average. A recent Forbes article also pointed out that according to many realtors, a staged building also sells for 17% more than a non-staged one. Making your house look like a home for potential buyers makes it more attractive, and makes it seem more valuable. Instead of a series of bland empty rooms, they can actually see the potential in your property!
We can Help!
We're know for our award-wining services helping buyers and sellers, and that includes staging your house! The Swanson Group works with a professional stager, someone who knows how to bring maximum value with a simple and attractive staging process. We will work with you to help you make any necessary repairs and improvements, and how to showcase your property in the best possible light. Our goal is to make sure your house isn't on the market long, and that you earn a fair price!
Check Out Our Videos
If you would like to learn more, then try checking out our video series. The videos cover how to pick what remains behind to help prepare your house for the market and show each room in the best possible light. After you watch our video tutorials, we can set up a two-hour meeting between you, your agent, and our professional stager to get the process started. If you have any questions about our process, or if you would like to talk to one of our agents, then please don't hesitate to give us a call! We're ready to help families in the Omaha area and surrounding communities.
Our Omaha, NE Real Estate Team Is Ready to Stage Your Home
If you want to help ensure your property looks its best prior to going on the market, The Swanson Group is on board to help! For more information on the home selling process, please call our Omaha, NE real estate group today at 402-679-6566. Let's make sure you get maximum value for your house, and that it doesn't languish on the market!