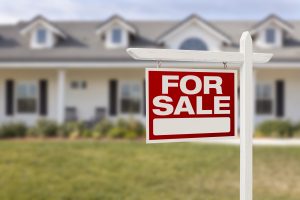 If you intend on selling your home, there are a number of steps that you'll want to take to prepare before your property officially hits the market. While the housing market will have a great effect on the price and timeline of your home sale, you still have some control over the process. These steps include financial reconciliation, emotional preparation, and research. In order to sell your home quickly and get a great price, you need to be ready. Here is a brief list of steps to take when prepping for a home sale.
Make Sure You Have an Understanding of Your Housing Market
Understanding your housing market is one of the most crucial steps in preparing to sell your home. If you understand your housing market, you'll have a good idea of what kind of price you can expect for your home. You'll also understand how long you can expect it to take to sell your home. What are the other homes in your neighborhood listed for? What types of features do the homes in your neighborhood have, and does your home have those same features? There are many different factors to consider before you set your list price, and listing your home correctly is key.
Give Yourself Emotional Space When Selling Your Home
An often overlooked part of selling your home is the emotional aspect of the process. Whether you've been in your home for 5 years or 30, you've created memories in the space. You have emotional equity in your property, and you want to respect that fact when you prepare to sell. Give yourself the time and space to accept the fact that you're moving out of your home, and don't let emotions become part of the selling process. You may value your home in a way that no other person possibly could, but selling your home is still a financial transaction.
Reconcile Your Finances and Prepare for Your Move
Of course, if you're selling your home, you're going to need a new place to live. Whether you already have your new home purchased, or you'll be moving into a temporary living situation while you search for a permanent residence, you'll need to reconcile your finances. Know what sort of inspection costs or closing costs you can expect on the seller side. Know what kind of timeline you can expect for selling your home to allow you to prepare to purchase a new home. You don't want to get stuck in a sticky financial situation that you could avoid.
Sell Your Home with The Swanson Real Estate Group
Selling your home can become a complicated process. You don't want to walk through the entire journey, only to feel like you didn't get the best price possible. Working with a team of professionals can give you peace of mind. The Swanson Group knows the Omaha area, and they're prepared to help you get a great price for your home while reducing the hassle associated with the process. To start working with Bill Swanson and The Swanson Group, contact their Omaha, NE office at 402-679-6566.