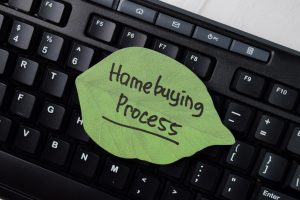 Purchasing your first home can feel like a daunting task. In fact, the intimidating nature of the undertaking can be a major inhibitor for many people. By breaking down the homebuying process into chunks, you can understand a little bit more about the experience and have a better understanding of what to expect. There are many moving pieces when searching for a home, but the more prepared you are, the better time you will have. Here is a simple breakdown of the homebuying process.
Start with Your Financial Standing and Mortgage Pre Approval
Before you start your home search, you should first take stock of your financial standing. Do you know your credit score? What about your debt-to-income ratio? These are the factors that will determine what kind of mortgage you can secure. Once your financial house is in order, you can seek out a mortgage pre approval. Pre approval shows home sellers that you're serious about buying a home, and it can expedite the process when you find a home that you love. Missing out on your ideal home because you didn't have your home loan secured can really sting.
Decide on Your Home Criteria
Once you understand what kind of home you can afford, you can begin to decide on your home criteria. If you've been dreaming of becoming a homeowner, you've probably already started this list. You may want a large kitchen, a bay window, an attached backyard. Once you understand the type of mortgage you'll have, and the market in which you'll be buying a home, you can decide how to prioritize these criteria. Making a list of needs and wants at this time can be incredibly helpful. You may have to compromise on some features based on your budget, but at least you'll know this ahead of time.
Prepare for Closing Costs and Home Insurance
You might have an idea of what kind of mortgage you can secure and the approximate cost of the home you're going to buy. Now it's time to prepare for closing costs and home insurance. Closing costs can include administrative fees, title insurance, and inspection costs. You don't want to be ambushed by closing costs when you go to finalize your home purchase. You should also determine what kind of home insurance you need. There are different levels of home insurance coverage, and the cost for this coverage may vary based on the area in which you live.
Start Your Home Search with The Swanson Group
If you're beginning the search for your first home, you probably have lots of questions. The Swanson Group is an experienced real estate team that knows the Omaha area. Bill Swanson and his team can walk you through the homebuying process and simplify matters. To start your new home search with The Swanson Group, contact the Omaha, NE real estate office by calling 402-679-6566.