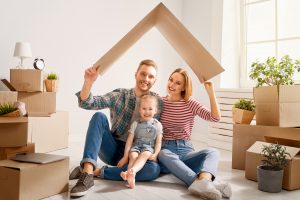 Home insurance is far from the most exciting part of the homebuying process. For many first-time homebuyers, it's actually an afterthought. Homeowner's insurance is essential though. Your home is a massive investment, and you want to protect that investment against unforeseen threats. If you're new to the world of homeownership, you may be familiar with exactly how home insurance works. With this brief guide, you can get a better understanding of how your home insurance works and why it is such an essential piece of the homebuying process.
Home Insurance Covers You in a Number of Areas
The level of coverage and cost of your home insurance policy will vary depending on the policy you choose and the home you own. However, generally speaking, your home insurance protects both the interior and exterior of your home from damage caused by nature. Your home insurance can also cover you in the case of theft or the loss of possessions that results from a disaster. Finally, your home insurance also covers you in cases of personal liability, if another individual were to have an accident while at your home.
Know the Basic Levels of Home Insurance Coverage
There are several different levels of coverage when it comes to home insurance, and your insurer can write a policy based on exactly what you want/need covered. You may be surprised how customizable insurance policies are. In general though, the three levels of home insurance coverage are actual cash value, replacement cost, and extended replacement cost/value. Actual cash value coverage covers the cost of your home and possessions, but takes into consideration depreciation over time. Replacement cost coverage is like actual cash value coverage, but without the depreciation. Extended replacement cost coverage covers the actual cost of rebuilding your home, not just the value of the home itself.
What Isn't Covered by Home Insurance?
There are some scenarios and events that aren't covered by most standard home insurance policies. Natural disaster events like hurricanes, earthquakes, and in some cases, floods, may not be covered by your home insurance policy. Just because these conditions aren't included in a general policy, doesn't mean they can't be written in. You can talk to your insurer about including any number of scenarios in your policy. You just need to be aware that this will influence the cost of your policy.
Learn More About the Homebuying Process by Working with The Swanson Group
The team members of The Swanson Group are here to simplify the homebuying process at every step. If you've never purchased a home before, you probably have lots of questions. Bill Swanson and the team are here to help. With connections to home insurance agents and home loan officers, Bill can walk you through the whole process. To start your new home search in Omaha, NE, contact Bill Swanson and The Swanson Group at their office at 402-679-6566.