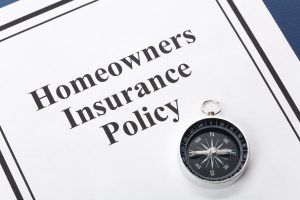 Owning a home comes with certain costs for which you'll want to account before making the purchase. One of the costs that people often forget about before purchasing a home is homeowner's insurance. Homeowner's insurance covers your dwelling and accidents that may occur on your property. The goal of homeowner's insurance is to reduce your liability as a homeowner, and give you peace of mind in a worst case scenario. If a natural disaster befalls your home, the cost of repairs can be staggering. Homeowner's insurance protects against this outcome. But how much should you actually be paying for your homeowner's insurance?
Homeowner's Insurance Premiums Vary by State and the Cost of Your Home
The average annual premium for homeowner's insurance is just below $1200, but that rate can vary significantly based on where you live. If the property value in your neighborhood is higher, you can expect to pay more for your homeowner's insurance. In addition to this factor, forces like climate and weather also play roles in how high your premium may be. If you're living in Tornado Alley or an area that is likely to flood, your homeowner's insurance will probably be higher. The average insurance premium for the state of Nebraska is over $1400. If you're paying somewhere near that range, it's probably a fair policy.
What Does That Premium Go Toward Covering?
When you look at a number like $1400, you may ask yourself, "Do I really need to be paying that much money every year? What is that money actually going toward?" Most homeowner's insurance policies are purchasing you hundreds of thousands of dollars in coverage in the case of a disaster. If your dwelling is destroyed by fire or a natural disaster, homeowner's insurance can help you recover. It can also cover the added costs associated with finding a temporary dwelling while your home is being rebuilt. It can also cover the people inside your home, in case anyone experiences an accident while on your property.
You Can Choose to Purchase More or Less Homeowner's Insurance
Every homeowner needs homeowner's insurance, but the amount of coverage you purchase can vary. You can choose to add extended dwelling coverage to your policy, which will help you account for costs like dining out during your temporary living situation if you don't have a kitchen. A higher premium should be purchasing more coverage for your home, so your individual needs and preferences play a role in what kind of homeowner's insurance policy you choose.
Work with Bill Swanson When Purchasing Your Omaha Home
Homeowner's insurance is essential, but it may be difficult to make a decision about your policy when you haven't owned a home before. Bill Swanson is a realtor that is native to Omaha. Not only can Bill help you find a home to purchase, but he can also help connect you to reliable home loan officers and insurance agents. Work with Bill Swanson by contacting his Omaha, NE office at 402-679-6566.