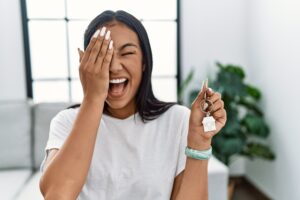 If you are trying to make the move from renting into homeownership, you might have no idea where to start. When it is time to make that life-changing decision, talk to a team of trusted local real estate agents to learn more about the steps in the process. They can help you through each step of the way, so take the time to find one that cares. We can help you in finding and financing the right new property for you and your family.
With our team of dedicated real estate agents at The Swanson Group in Omaha, NE, you have a guide in locating that perfect new home for your next chapter in life. Whether you are looking for suburban comfort or a walkable neighborhood, our team is here to help you to find a spot that works for now and for years to come. Set aside some time to talk about your goals and work toward making homeownership a reality!
We Can Help You To Locate That Special Property
When it comes to buying a house, searching for your new home is often one of the toughest decisions. While this might seem simplistic at first, you will come to realize that this is a serious endeavor. If you are relying upon the same websites as every other home buyer, you might not be able to find a home that truly matches your needs. Talk with your real estate agent about your possibilities so that you have access to more knowledge about your options.
Tell us about your family and what is important to you. If you are moving to Omaha from out of town, we can help you to understand the differences and advantages of each area of the city. Every neighborhood has its own special charm, and we want to help you match up with a place that fits your style!
Helping You To Make The Important Decisions
When it comes to buying a home, the purchasing process can feel overwhelming for first-time buyers. Our team of helpful real estate agents can help you to understand the current market and make decisions that are right for your family. We work with approved local lenders to help you to secure pre-approval so that you can show sellers that you are serious about buying a home. Tkae these important steps to ensure that you give yourself the best opportunity in finding and financing your new home!
Finding And Financing Your New Home In Omaha, NE
If you are tired of seeing the same old properties during your online searches, talk to a dedicated team of real estate agents about your options. To schedule an appointment, give us a call at The Swanson Group Real Estate at (402)679-6566.