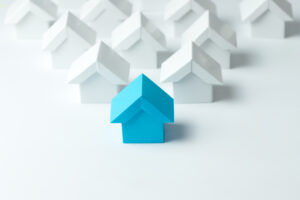 If you are looking to sell your property, it can be a struggle if you are trying to handle too much on your own. From the logistics of staging to navigating the paperwork, you just might not have the tools that you need to be successful. After all, you may have spent years, if not decades, at your current home. Working alongside a trusted local real estate agent can help you to make sure that your house or condo truly stands out from the other homes in your area.
When you choose The Swanson Group's local real estate agents in Omaha, NE, you gain our years of valuable experience in the market. Things have certainly changed over the last few years, so if you are struggling to understand this new landscape, set aside some time to speak with someone who has been there through it all. From setting a price to marketing your home, we can help you to understand your options in selling your property in this new era. Speak with our team today to learn more!
Feel Out Of Your Element? Reach Out To A Trusted Agent
Are you feeling a little bit lost in the process of selling your home? When you find that you are in over your head, take some time to talk with a local real estate agent with years of experience in the area. By working with an expert, you can gain valuable insight into the current market, which can be helpful for a few different reasons.
Our team at The Swanson Group is here to help you to understand your different options when selling your home. This can include a refresher on how the sale process works in our city and state. Also, you might benefit from some help in preparing your house for the market.
We Can Help You To Navigate The Complex World Of Real Estate
When you work with a licensed real estate agent, you gain more than just their help, you also gain their experience in the area. This can make all the difference in your journey from deciding to sell through to closing. With so many changes to the marketplace, having someone close by who has seen these shifts can be a significant advantage. Our team is here to help you to understand the recent moves in the market!
Speak With The Swanson Group About Selling Your Home
If you are having trouble getting your house ready for sale, set aside some time to talk with a trusted team of local real estate agents. To learn more about our services or our history, give us a call at The Swanson Group Real Estate at (402)679-6566, and schedule your appointment with our agents!