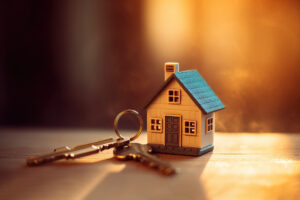 Are you moving to our city, or do you plan on relocating to a bigger house for your growing family? Whatever your reasons for seeking a new house, we want to help you find one that fits your needs and your budget. In today's blog, your Omaha, NE, real estate agents explain how we can help with your home search!
The Initial Conversations
First, we want to meet with you to talk about what you're looking for in a home, and your timeframe and budget. We can meet over Zoom or email, but we prefer to talk face to face with you when possible! Your initial interview will set the parameters for what you're looking for, so we know what you want and don't want in a home. Don't worry, we won't rush you, we understand that this process could take time, and we don't want you to feel pressured into settling for the first house that fits your budget.
Searching Our Community
Our team will provide you with a link to a live feed of the MLS system, a feed that allows you to see houses as soon as they hit the market. That way, you're not getting shot down again and again by looking at Realtor or Zillow for a home. We can set up an automatic process to send you notifications when something that fits your criteria becomes available, texting or emailing you right away. You can view them online and when you want, we can arrange for a chance to see one in person, viewing it and finding out if this is truly the place for you!
80-10-10
Sometimes, the results can be overwhelming, and you may have a hard time parsing them and finding the right property for you and your family. We have a strategy that has been proven successful again and again for our clients. With the 80-10-10 technique, you can find what works for you in a shorter time frame. Essentially, look for a house that has 80% of what you love, 10% of what you like but could change (think paint or trim), and 10% of what you would like, but could live without. This rule has helped people find a home and move onto the next stage of their life, so you are not held up trying to find the 100% pitch perfect house, which may be impossible!
If you want to learn more about buying a home in Omaha, then please reach out today.
Find Your New Place With The Swanson Group In Omaha
If you want to find a new home in our community, we can help you each step of the way. To learn more about your purchasing options, give us a call at The Swanson Group Real Estate at (402)679-6566.