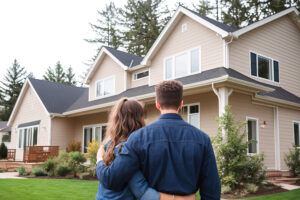 If you are new to the area, let us be the first to welcome you to the beautiful city of Omaha, NE! Our area is growing, meaning that many people are headed to the city. This also means that finding a home can be a struggle with all the competition. When you're looking for a new home in Omaha, talk to a team of trusted real estate professionals who understand the housing market as well as the culture of the area.
With an agent from The Swanson Group in Omaha, NE, you can be sure that you have knowledgeable guidance at every step of the process. From the initial decision to move through to moving in, let us help you to understand the changing landscape of the housing market. Schedule an appointment with a member of our team and learn a little more about your options. Feel free to use our handy online property search locator tool, as well, to take a look at some beautiful properties that could be yours!
Whether This Is Your First Time Or If You're A Seasoned Pro, You Need A Quality Agent
One of the most important steps in the home-buying process is finding an understanding agent that has a deep knowledge of the area. With years of experience in this arena, our team is here to help you to understand all of your options. If you are not from the area, you might find locating the perfect place to be a struggle on your own, so take the time to talk with someone who knows the metro region well.
Even if you are from here, you might not have all the tools that you need in finding a new home. When you are competing for the same few properties on popular websites, you could wind up feeling lost. Take a look at our helpful property search locator tool for some other quality options!
Helping You Understand Your Choices All Along The Way In Your Move
Beyond simply finding the right property for your move, you need help in other areas, as well. Talk to us about all of your real estate needs, including finding appropriate financing for your new home. For first-time buyers, the move from renting can sometimes be a struggle, so lean on us for support and knowledge. We will help you to have the tools that you need to find success in your purchase.
Talk To The Swanson Group About Your Move To Omaha
When you need a quality real estate agent in your move to Omaha, NE, give us a call! For more information on our team of trusted agents, call The Swanson Group Real Estate at (402)679-6566.