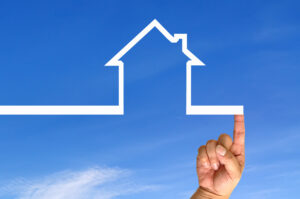 If you are looking to make a change, you might be interested in building your own new home. Whether this is your first time or if you have been through this process before, be sure to stay close to a trusted team of real estate agents. Without their help, you could wind up experiencing costly delays at every step along the way. Each neighborhood and subdivision has its own set of rules related to the creation of new home construction, so be sure that you have the help you need!
With our team of real estate experts in Omaha, NE, you can rest easy knowing that your agent has your back. From the property search process through to the final finishing touches on your new house, we are here for you. Speak with one of our agents today to learn more about how we can help you to have a smoother experience in the construction of your new home. A dedicated real estate professional can help you to understand your options!
You Can Start Your Property Search With A Superb Knowledge Of Omaha
Finding the new spot for you and your family can be a struggle if you are relying on the same search websites as all the other potential buyers. Spend some time with our handy online property search tool to learn about new possibilities. For options all across the city, come to us for more options!
If you are not from Omaha, you might also not know where to begin. Every neighborhood has its own set of distinct charms to distinguish itself from the others in the metro area, so take the time to speak with one of our agents about the needs of your family. From urban walkable areas to a more spacious rural environment, we can assist you in finding a beautiful new lot in the right location.
Avoid Construction Hiccups With The Help Of A Dedicated Real Estate Agent
When you are looking to build a new home for your family, you need to be aware of the rules and regulations of your specific neighborhood. If you try to build without the assistance of a trusted agent, you could wind up running into costly delays. We can help you to avoid downtime while you look around for a builder for your property. Take the time to learn about your needs with a knowledgeable real estate professional!
Build Your New Home With The Swanson Group Real Estate
When you want to build a new house in the Omaha, NE metro area, reach out to a team of trusted real estate agents for help throughout the process. Give us a call at The Swanson Group Real Estate at (402)679-6566 for more information!