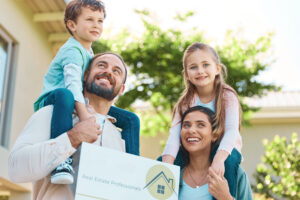 Are you trying to navigate the world of first-time ownership on your own? If you have been struggling through the property search process, reach out to a dedicated team of trusted real estate agents in this exciting new chapter of your life. The right assistance can make all the difference in your experience, so take some of the stress off the situation with an agent who is determined to find you a beautiful place that you can call home for years to come.
With The Swanson Group, you can feel comfortable knowing that you have the support you need when looking to purchase property for the first time. The change from renter to owner can be difficult without the help of an agent, so reach out early in your process. This way, we can guide you through every step of the way while showing you some of the pitfalls that other families in your situation have experienced. Take advantage of our years of knowledge in the Omaha, NE real estate market!
First-Time Buyers Can Struggle With Property Search
To put it mildly, finding the right new property is key in your purchasing process. After all, if you cannot find a suitable home, you might decide to continue renting until the perfect opportunity arises. However, you might be waiting for quite a while if you are relying upon the same real estate websites as all the other buyers.
With our team, we pride ourselves in helping families find a place that suits their needs. For your search, look to our handy online search tool to see some of the most beautiful properties all around the Omaha metro area. From urban couples to those looking for a little more space, our team is here for you!
Helping New Buyers To Understand Their Possibilities
Another area where first-time buyers might become tripped up is in financing, as well as all the red tape that can come alongside a new home purchase. We understand that this part of your move is not always the most exciting aspect of new home ownership, and so we want to make it less stressful for you and your family.
When you are planning to make a move, talk with an agent who understands the nuances of purchasing for a new homeowner. We can give you the tools you need to have a successful transition all along the way.
First Time Purchasing A Home? Call The Swanson Group In Omaha, NE
For first-time buyers in the Omaha, NE metro area, lean on a team of agents to know your options. If you are looking to make a change to your living situation, speak with a member of our team at The Swanson Group Real Estate at (402)679-6566.