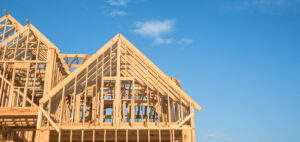 The purchase of a new home can be a very stressful time, if you do not have the hand of a licensed real estate agent. For those looking to build their new living space, there are additional concerns that you need to take into account. Take the time to speak with a trusted agent for your needs in the Omaha, NE metro region, and start to formulate a plan for your development and eventual move. The right know-how can save you significant time and expense.
Reach out to a member of our team here at The Swanson Group and discover the advantages of a knowledgeable agent through every step of the process. From locating the perfect lot for your needs, through your building process, let our experience help you to know your next move. If this is your first time embarking on this endeavor, you could be particularly prone to common pitfalls related to new home construction. We can guide you the entire way, so that you have a reliable source of information regarding your new house!
Knowledge Is Key In The Process Of New Home Development
While it might seem like the construction of a new home is your next move, be sure that you are aware of the effort and time that it takes. This process has multiple steps, and you could be held back at each step along the way. For this reason, the appropriate planning of your new construction can make all the difference in the time it takes to become situated in your new home.
Here at The Swanson Group, we can help you to know your direction through every step of the way. Our team of helpful agents can start you off on positive footing with the identification of a lot that fits the needs of your family. Every neighborhood and subdivision has its own specific rules and regulations in regard to the construction of new homes, so a little more information can give you an advantage.
You Have Options In How You Approach Construction
For some, the lot is the most important thing, and others may care more about their relationship with the builder. Coordination between your efforts is one of the primary things that you should pay attention to, as neighborhood rules may require specific companies for development in the area. Before you purchase a lot, know that you are making a solid choice for your future. The connected approach to construction can save you time in finding a different builder.
Know Your Next Steps With The Swanson Group
The Swanson Group Real Estate is here for your needs in the Omaha, NE market. Call us at (402)679-6566 for more information or to schedule an appointment with our team, to learn more about how we can help!