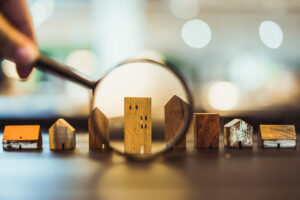 Finding the right solution for your housing needs can feel like finding a needle in a haystack. Now is an especially turbulent time in the market, as the COVID-19 pandemic led to a rapid increase in home prices. As things are cooling off a little, the environment is significantly different. There are still great deals to be had across the country, but without the assistance of a trusted real estate agent, you could be left searching through properties that simply do not fit your needs.
Speak with a member of our team here at The Swanson Group Real Estate in Omaha, NE, and discover the advantages of working with someone who truly knows the city. From the walkable neighborhoods near downtown, to the more spacious environments of the suburbs, we are here to help you to find a new house that can immediately feel like home. Let us help you to understand the landscape of the Omaha market, so that you can make a positive choice for the future of your wonderful family.
Determining The Needs For Your New Family Home
At the start of your property search, it is important to sit down and identify the most necessary amenities for your new home. It may be helpful for you to start with the most obvious needs, such as the number of bedrooms. You might find it easy to start thinking about pools and gazebos, but every search has to incorporate the approximate size of your new living space. Sharing a bathroom with your loved one might seem fine now, but how will it feel after a few years?
Look Through Our Handy Selection Of Local Properties
Beyond the house itself, what are you looking for in terms of your neighborhood? Our city is rapidly growing, bringing in people from all over. Omaha has much to offer, and each area has its own seductive charm. Speak with our team about your family and your future, so that we can help you to identify a place within the city that fits.
During your property search, navigating multiple websites can become a hassle. Instead, go to our all-in-one portal, which allows you to look at some of the best properties currently available on the market. Whether you are searching for an older home or a clean lot for new construction, we can help you to find a place that works for you.
Finding Your Special Place In Omaha With The Swanson Group
The property search process can feel overwhelming without the right help. Let us help you at The Swanson Group Real Estate, with a call to (402)679-6566. Feel free to take a look at our properties at any time, and know that we are here for your questions!