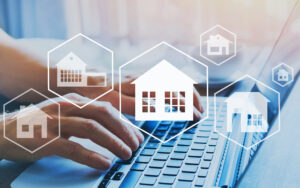 Do you need to upgrade to a bigger home for your growing family? Or are you looking to relocate to Omaha, NE, or just downsize from your current house? No matter your reason for needing a new home, we're here to help with your property search! Bill Swanson and The Swanson Group are ready to help you find just what you're looking for.
Understanding What You Need
First, we need to know exactly what you're looking for in a home. We will sit down with you to discuss your criteria for your new house. To keep the search from dragging on, we can also offer the 80-10-10 rule, which has helped many of our clients find a home that suits them. This means looking for a place with 80% of what you want, 10% of what you like but could easily change, such as paint and trim. You also have 10% of what you would like, but could live without. With the housing market what it is right now, the ability to compromise can mean landing a home much faster and avoiding losing it to competitors. Once we know your criteria, we will begin the search!
Finding Local Homes
We will provide a link to an app. When you download this app, you can see houses just as they hit the market, before they're on Realtor or Trulia. We also have text and email alerts that let you know when a house fitting your needs is available. We know the Omaha area well, and can help you find the place you need in the area that works with your community or your children's school needs. Whether you're a local looking to upgrade, or moving here from another state, we can help you through each step of the process, so you're never on your own!
Putting in an Offer
Once you find the perfect place, we will then help you set up an offer that is fair to you and the seller. We can also discuss other things, like writing a letter about how much the home could mean for you and your family, or covering most of the closing costs, to help improve your chances of getting your offer accepted. If you have any questions about a property search, or about working with our team, then contact our office today!
Our Omaha, NE Real Estate Team Wants to Find Your New House
You need a place, and we are a team of experienced, caring realtors who are ready to help. If you want to find out more about our property search assistance, then please call our Omaha, NE real estate group today at 402-679-6566. We serve people in Omaha and surrounding communities, and are eager to meet you and start your journey!