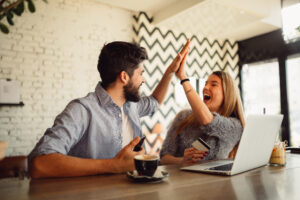 When you're selling a home, there comes a time to start receiving and accepting offers on your house. But how do you choose the best one? How much room is there for negotiation, and how much will you have to cover? In today's blog, Bill Swanson and The Swanson Group in Omaha, NE, talk about accepting offers on your home.
Marketing and Constant Contact
As we touched on in the last blog, we employ a unique 15-step marketing process to help your home find the right buyers. Once we begin this process, we'll keep you updated the entire time. We will gather feedback from people who view your house online and in person, so we can make adjustments to ensure you're showcasing your house in the best possible light. We also want you to know about potential offers and interested parties.
Choosing the Right Offer
Once your offers come in, we will present each one to you and then answer any questions or address any concerns you may have. We can do this online, or in person, whichever option is most agreeable to your family. We prefer face to face so we can all work together to analyze each offer. To help with this process, we will ask for preapproval letters and proof of funds. When you choose the right offer, we will then help you through the inspection process and keep you updated on each step of your pending sale. You will never be left in the dark or wonder how the sale is going. We believe in a constant contact approach for our clients!
Closing on Your House
Now comes time for closing! For our local clients, we're happy to collect the check and hand deliver it to you. We're available to help you find a new home in the area, or if you've already found one, any trusted contractors to perform repairs or updates as needed. We truly want to be your realtor for life, which means checking in every now and then to see what your home needs, and will contact you through the mail, email, or if you don't mind, an occasional phone call. If you have any questions about buying or selling a home in the Omaha, NE, area, or about what makes our community such a great and welcoming one, then feel free to give us a call today!
Our Omaha, NE Real Estate Team Is Here to Help
Our team is ready to help through every step of selling your house, and beyond. If you want to find out more about our services, then please call our Omaha, NE real estate group today at 402-679-6566. We serve people in Omaha and surrounding communities, and are eager to meet you and start your journey!