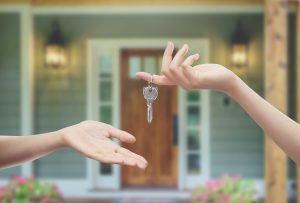 The housing market can seem crazy at the moment, with prices in some communities exploding, making it difficult to find a house. We understand, and as experts in the realty world, we know how to help you find a house that meets your needs and works with your budget. Let Bill Swanson and The Swanson Group in Omaha, NE, find the perfect property for your family.
Planning and Budgeting
First, we will talk to you about what you're looking for, and what you need in a home and neighborhood. As part of this planning process, we will decide on a budget that works for you, and move forward with finding the right house. You will receive a link to a special app in which brokers input houses that are for sale. You now have access to a live feed of the MLS system, and will receive text or email notifications when a listing that meets your needs is just hitting the market. The housing market moves fast these days, and we don't want you to miss the right property for your family!
Finding Your House
We will make sure you can see and view homes online, and also arrange appointments to see them in person. While yes, as we mention above things move fast these days, we don't want you to feel rushed. You don't have to make a decision right away, or choose the first listing that becomes available.
80-10-10
One way we help our clients parse the dozens or hundreds of possible homes to find the right house is with the 80-10-10 rule. Essentially, your house should have 80% of what you want in a property. It should also have 10% of things you like, but could easily change later on, such as paint. Finally, you should have 10% of things you want, but are not deal breakers. This helps make the process much easier, so you can find a home that truly works for your family. We've found our clients that employ this rule have been much happier with the results.
If you have any questions about the home search, or if you are ready to buy in the Omaha, NE, area, then contact our team today. We look forward to helping you through this exciting stage!
Our Omaha, NE Real Estate Team Wants to Help You Find Home
We know finding your property can be difficult and intimidating, which is why we're here to help! If you want to find out more about our approach to picking the perfect place, then please call our Omaha, NE real estate group today at 402-679-6566. We serve people in Omaha and surrounding communities, and are eager to meet you and start your journey!