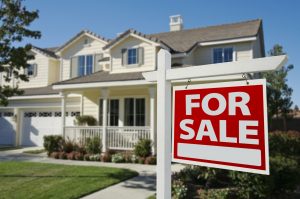 Has your family grown, or do you want to relocate to a new area for work? If you need to sell your house, this can seem like a very daunting process. Fortunately, Bill Swanson and The Swanson Group have experience with helping families in the Omaha, NE, area sell their property. In today's blog, we're ready to help you with every step of selling your property!
Creating a Listing Price and Selling Your House
We want to find a price that is fair to you, and one that will attract a buyer as well. To do so, we complete a detailed market analysis, which includes a close look at the prices of comparable properties in your neighborhood. Once we decide on a price, now is the time to implement our 15-step marketing plan! Our team wants to make sure your home is showcased in multiple places. To begin, we're taking detailed and high-quality photos of your staged home and property. We will use these when we add your house to sites like Trulia, Zillow, and Realtor. Odds are, your first showings will be online. We also have physical marketing materials, with a flyer box and flyers, ads in newspapers, online ads and text marketing programs, and even direct mailings! Before the price is agreed upon, we could have a "coming soon" marketing reach just to let people in the area know that your home will soon be on the market.
Prepping Your House
Prior to our marketing reach our team will help you prepare your home. We want to showcase what you have in the best possible light, so we work with a professional stager and will have a two-hour meeting to discuss the best ways to prep your house for online and in-person viewings.
A Custom Marketing Strategy
The strategies and plans we implement will be customized for your home and your neighborhood. Throughout the process, we will talk to you and update you. You won't be left wondering what is happening, or what progress is being made. In fact, we want to stay in touch once the sale is completed, in case you need help buying your new home, or selling another in the future. Constant contact is an essential part of our award-winning service. If you have any questions or concerns about selling your property, then please don't hesitate to contact our team today to learn more.
Our Omaha, NE Real Estate Team Can Handle Your Sale
If you have questions about selling your property in the Omaha area, The Swanson Group is ready to help you! For more information on how we assist families in selling their houses, please call our Omaha, NE real estate group today at 402-679-6566.