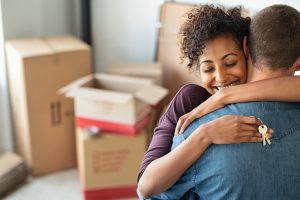 The pandemic has changed a lot about our work and home lives. For many people, living in a city located close to work isn't as important, so moving is now possible. As a result, people are relocating across the country, and many are trying to navigate the home purchasing process alone. In today's blog, Bill and the team at The Swanson Group talks about how we put our know-how to work finding the right house for you!
The Importance of the Proper House
First, we will sit down with you to figure out a plan and your budget. During the interview process, we will find the exact parameters your house must have. We want to find a house that suits your family's needs, but also fits within your budget and doesn't strain your finances. After we complete this process, we provide a link to the app we work with, which includes a live feed of the MLS system. Brokers input information about homes for sale. Our team then sets you up with a notification process, which lets you know via email or text when a listing that fits your needs is available on the market. You view the listing online, and we will set up an appointment so you can tour and see them in person.
We Don't Rush You
Purchasing a home is a big investment, and in fact, probably the biggest investment many of us will make. For that reason, we never rush our clients, or put pressure on them to settle for a house. We're ready to help you tour multiple listings, instead of jumping on the first listing to hit the market. We take your current needs, and your potential needs in the future, into account.
The Benefits of Working with an Expert
We know how to find the perfect listing on the market, and make sure it fits your budget and needs. We often use the 80-10-10 rule during this process. Basically, the home should contain 80% of what you want, 10% of wat you like but could easily change in the future (paint, finished basements and attics, wall removal, minor renovations), and there should be 10% of things you could have liked but could easily live without. This process doesn't leave you spending months and years on a search, and helps you find what you need. Our team is also ready to help you sell your current one, overseeing all aspects of the process! If you have any questions, please don't hesitate to email or call us today.
Let The Swanson Group in Omaha, NE Help You Find a House
Bill Swanson and the members of The Swanson Group want to make sure you and your family find the right home for you. To learn about the resources available at The Swanson Group, or to begin your search, contact the Omaha, NE office at 402-679-6566.