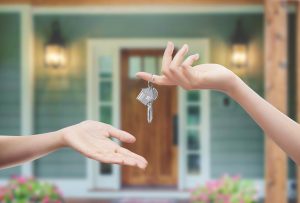 Imagine you need to sell a piece of furniture in your house, so you list it on an online marketplace. In the coming days, you will fight to get your ad seen, and then fight with lowball offers, shady buyers, and more, as the headache due to this simple process increases. Now, imagine all that, but you're selling your home! That's why you should talk to Bill and the team at The Swanson Group. Not only do we make the process simple, we know how to market your sell the get the offer you want!
Creating Plan
Frist, we want to talk to you about your home. Let us know what you loved about it, what pulled you to it when you bought it? Have you completed any updates or renovations? These are all important factors when creating a plan to sell your house quickly, and for a price that's fair to you. We're not just going to put a sign in the yard and run a newspaper ad. The first step involves talking about your home and then taking professional photos that showcase your house in the best light online.
Spreading the Word
When you look at properties, where do you turn to first? Like most people, you probably looked online and read listings on popular real estate sites. We know, and that's why we'll be creating online listings to get the word out! We'll have your property on Zillow, Trulia, Realtor, and other local and national real estate websites. We also take advantage of other markets too, which is we why create online ads, flyers, a yard sign with a flyer box, and also engage in direct mailings and text marketing campaigns.
Marketing Strategies
We also know how to implement different strategies to help attract buyers. We could start a "coming soon" campaign to let your neighborhood know the home is going on the market. We also have delayed exposure and immediate exposure strategies too. The plan we implement will be tailored to your individual needs, taking your neighborhood, budget, and time constraints into account. If you have any questions about selling a property, or if you would like talk about buying one, then please give The Swanson Group a call! We would love to hear from you, and look forward to helping you obtain the perfect house.
Let The Swanson Group in Omaha, NE Sell Your House
Bill Swanson and the members of The Swanson Group know the real estate market in the Omaha metro area very well. We want to make this process convenient and painless. To learn about the resources available at The Swanson Group, or to begin your home search, contact the Omaha, NE office at 402-679-6566.