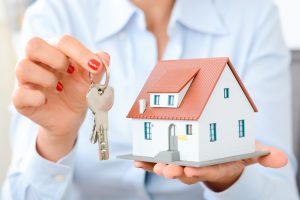 If you're new to the homebuying process, you may have never worked with a real estate agent before. You may be weighing your options and considering whether or not to work with an agent at all. You can buy and sell a home on your own, but the process can be laborious and filled with little wrinkles, especially your first time around. Your real estate agent can walk you through the process, ensuring you avoid any pitfalls. A talented, experienced real estate agent isn't limited to the buying and selling processes, though. Your real estate agent should be able to help you with the many different aspects of homeownership.
Your Real Estate Agent Should Walk You Through Each Step
Mortgage insurance, escrow, closing costs — there are many terms and pieces of the home buying process that must all fit together when you purchase a place of your own. Your real estate agent should be able to anticipate and answer your questions to help you along. A first-time home buyer may need more advice and assistance than someone purchasing their fourth home. A communicative and helpful real estate agent is key for anyone looking to buy a home.
Can Your Real Estate Agent Connect You to a Mortgage Lender?
You probably already have a list of wants and needs for your prospective home. Your real estate agent should be able to point you to the right neighborhood, helping you find the ideal space within your budget, but are you prepared to buy? Have you been pre-approved for a home loan? A real estate agent with experience will also have connections to trusted home mortgage lenders. You want to feel good about the people and organization issuing your home loan, and your real estate agent should be able to assist you during this process.
Does Your Real Estate Agent Provide Additional Help?
In addition to home loan officers, your real estate agent should be able to assist you with other aspects of home ownership. If the home you're considering needs some maintenance and repairs, can your real estate agent connect you to trusted contractors? If you need to complete a home inspection before making an offer, can your real estate agent give you the name of an expedient home inspection service? If you're ready to sell your home, can your real estate agent put you in touch with professional staging services? When your real estate agent can serve you in multiple ways, it makes life easier!
Work With The Swanson Group to Purchase Your Home
Bill Swanson and his team at The Swanson Group have been helping families buy and sell homes in the Omaha, NE area for decades. If you're a first time home buyer, Bill can answer your questions and walk you through the process. You deserve to feel confident in your decisions. Contact The Swanson Group office in Omaha, NE at 402-679-6566 to begin your home search.