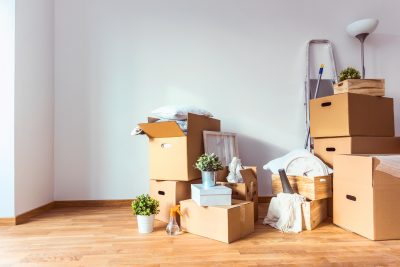 The new year will arrive soon, and many people will mark the occasion by making at least one big resolution. If your plan is to move out of your home in the new year, you may need to start planning your exit earlier than you anticipated. Depending on the condition of your home, the competition you are likely to face for buyers, and your experience with selling, this process can prove difficult. Fortunately, your Omaha, NE real estate group is prepared to help see you through this exciting change! In addition to helping you find a buyer for your current property, we are ready to help you find a new home in the area.
Is Your Home Really Ready For The Market?
There can be a long gap between deciding to sell your home and finding a buyer. Any of the following issues could complicate your efforts to leave your current property behind and settle into an attractive new space:
You could have competition for buyers from other homes for sale
Your home may lack curb appeal
You may need to make renovations or repairs
The images you share of your home can fail to impress buyers
With the guidance of an experienced real estate agent, identifying and addressing obstacles to securing a sale will be easier. We are also able to help make sure that your home is being seen by serious buyers.
What You Can Do To Make Your Space More Appealing To Buyers
Your home's curb appeal is impacted by the quality of your landscaping, the home's exteriors, and even the color and condition of your front door! In short, this term refers to what people first see when they pull up to look at your home. A lack of curb appeal can sour someone on the property, which can be difficult to overcome as they look at the interiors. If you have glaring problems that affect your curb appeal, make resolving them a priority.
Is your online listing hurting or helping you? After clearing out clutter and cleaning, but before removing the furniture, have high quality photos taken of your rooms to share with your listing. These images can make a stronger impact when people pull up your listing, leading to more in-person looks at your home!
Are All Renovations And Repairs Necessary?
You may assume that any renovations or repairs that are needed should be addressed before a home goes on the market. While this can be true, there are times when you could leave them for the new owner. If you are in a hurry to move, selling as-is and lowering your asking price can help you find a buyer in less time and start the process of buying a new property.
Bill Swanson Is Ready To Help You Sell Your Home In The New Year!
Bill Swanson is ready to help you sell your home in 2021! Our experience in buying and selling can make the entire process of moving and settling into a new space easier. To learn more, please call our Omaha, NE real estate group at 402-679-6566.