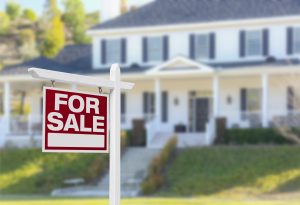 While online listings are certainly helpful, and you can develop a strong feeling for a property by visiting it, you can still miss important information about a home you want to buy. Overlooking certain details can lead to a purchase that leaves you dissatisfied. With the experience of our Omaha, NE real estate group, you can gather the knowledge about a property for sale that you need to make a smart choice. Few purchases carry the impact of a home purchase. Because of this, we take care to provide important details about a home as well as the area where it is located. We can also help you contact the right people when you need mortgage information!
Are There Repairs That Need To Be Made?
Sometimes, home sellers put a property on the market knowing that the buyer will need to make certain repairs. This tends to be reflected in the price – a home that is surprisingly affordable may need one or more fixes to truly satisfy you. This does not mean a home should be avoided. A seller may have chosen to do this because they simply lacked time to arrange the repairs. With that said, repairs can lead to unexpected expenses, so it helps to understand what you are really committing to when you choose to purchase a home that requires work.
What Should You Know About The Surrounding Area?
The home itself may be lovely, but how much do you really know about its location? Will it be easy to run errands? Will you have access to good schools for your children? With your realtor's help, you can learn more about the neighborhood where a home is located. By asking questions, you may find that a seemingly great place is lacking certain area features that you and your family might need.
How Does This Property Compare To Others On The Market?
You can find several good properties, but you may worry you are overlooking something great as you search local listings. A real estate agent who knows what is happening in the area can help you locate properties that you might miss. They can also help you by confirming that a property you like is truly the great find that you think it is!
Bill Swanson Is Ready To Help You Find An Amazing Home!
People who are looking to buy or sell a home in the Omaha area can receive great support from the Swanson Group! We can help you ask the right questions about properties that you are interested in, just as we can help you locate all of your options that are on the current market. If you are ready to make a purchase, or if you are just starting to explore the idea of home buying, call our Omaha, NE real estate group at 402-679-6566.