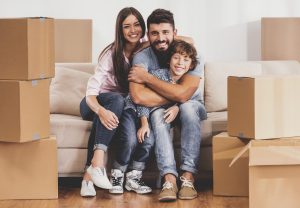 Picking a home for your family can be exciting, but finding a space that is truly right for kids can pose some challenges. Buyers with younger children can be in an especially tough spot, as they may have to figure out how to find a property that can support their youngsters as they grow, and as their needs change. Because our real estate team has helped so many people find homes for families in and around the Omaha, NE area, we can help you find properties that fit your needs. We can also help you by providing useful information on surrounding areas, so you can find a home as well as a community that suits everyone in your household.
Think About The Area Features
While many buyers are quick to ask about an area's schools, there are other surrounding features that can impact your experience with a particular space. The right space can give you easy access to play areas for the kids, while also supplying you with convenient shopping, which can make errands easier and less stressful. Other area features that affect a property's convenience and safety can also be discussed, giving you a clearer picture of whether a home is truly located in the right area for you.
Check Out The Quality Of The Sidewalk, Fence, And Yard
The condition of the fencing, sidewalks, and yard of your prospective home can all be important for kids. Accessible, even sidewalks give kids spaces to walk, ride bikes, and safely play. Fencing will keep them in, and also ensure any wandering pets or local animals cannot reach them in the backyard. Checking these features can alert you to any safety issues early. Of course, surrounding features are about more than just safety. If you have a backyard area that is large enough, you can provide your kids with a wonderful play area!
Find A Home With An Open And Flexible Layout
Open floor plans make watching the kids easier while in different rooms. The open spaces grant more visibility, so you can check on the kids as they play while also handling cooking for dinner. Flexible plans can also give you freedom to move the kids around, or to create more space for them if you plan on adding to your family size.
Bill Swanson Can Help You Find A Great Home For Your Family!
For a growing family, the right home can provide stability, a great neighborhood, and plenty of space for the kids to play! Bill Swanson has helped many parents find a great space for themselves and their kids. We are also here to support those who are interested in selling a home! To learn more, please call our Omaha, NE real estate group at 402-679-6566.