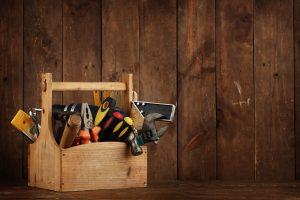 As you begin the search for a new home, you may find that some of the properties on the market have issues that are difficult to ignore. The benefit to inquiring about a house in need of repairs is a potential reduction in cost, as a seller may prefer to offer a lower price to offset the costs of work. For those who are interested in taking on a project, or those comfortable finding someone to do the work, this can make a desirable property easier to secure. However, you may discover that the actual costs involved exceed the discount on your home purchase! Our Omaha, NE real estate team has helped many buyers find their ideal space in our community. In addition to helping you find great properties, we can answer the many questions that arise in the quest to find a new home!
Why Some Homes Go On The Market With Repairs Needed
Sometimes, owners simply lack the time to arrange repairs before putting a home on the market, or feel that it will be easier to let their property's price reflect the need for work. They may also worry that the investment of making those repairs is steeper than anticipated, and that the work could hold up their ability to find a buyer. This may open up unexpected benefits for you during your search. A home in a neighborhood you love may have its price reduced due to the need for repairs, ultimately bringing down the cost of a property that would have been beyond your reach.
Repairs Can Cost More Than You Initially Expect
Sellers may take a discount that reflects what repairs are likely to cost on a home. While this may seem like a fair arrangement at first, you could run into a problem – repairs can lead to unexpected delays and price increases! In other words, you may discover that even when you account for your discounted purchase price the property costs you more money than you were comfortable spending. Even if you are experienced with handiwork, some tasks can call for more labor and material costs than you anticipated.
Should You Bring Up Repairs With A Seller?
Discussing a home's need for repairs can help you settle on a price with a seller, and give you a chance to learn more about what needs to be done. When a professional is helping you in your property search, you can rely on expertise and experience to determine if repair costs are ultimately worth the potential savings. A real estate agent with knowledge of the area can also help you by informing you of the other properties around that might demand less from their new owner.
The Swanson Group Is Ready To Help You Find Your Home!
Bill Swanson is ready to provide his experience in Omaha real estate matters for homeowners looking to sell, as well as families and individuals in search of a new home. To learn more, call our Omaha, NE real estate group at 402-679-6566.