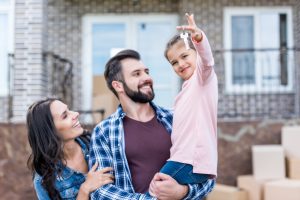 Many people who begin their search for a home are trying to find a space that can serve them well even as their family grows. In other words, as you look at different listings, you may want to keep an eye out for spaces that offer more than you need right now in order to find a place you will still love years from now. One benefit to working with someone who boasts considerable experience with Omaha real estate is having someone to talk to who can help you find an ideal space for a growing family. That means finding the square footage you might need if you go from being part of a loving couple to a loving family. It also means looking for a location in the kind of neighborhood where you can raise youngsters.
Choosing A Home With Space To Spare (For Now)
If you expect your family to grow, you will want to look for a property with more space than you currently need. Even if your family size is already set, some extra room can make your space more comfortable as your children grow up. This means more than just counting the available bedrooms and bathrooms – you should also think about how comfortably your living room and kitchen areas will be able to hold everyone.
The Value Of Yard Space For A Growing Family
Kids can have seemingly boundless energy, and yours may want to make use of any outdoor spaces available to them. While your yard can be cultivated for beauty and comfort, it can also be a valued play area. When you take a look at different homes, try to envision what the backyard might look like, or how cramped it might feel, if you try to add equipment or games for kids to enjoy outside.
Look For Neighborhood Features That Make A Home Attractive To Families
The home may seem perfect, but how should you feel about where it is located? The neighborhood you choose can affect your drive times, your access to different amenities, and the schools your kids might attend. Having a knowledgeable agent on hand can make it easier to figure out just how enticing a neighborhood might be for you at the time of your purchase, or at a time when you have growing children to think about.
Talk To Bill Swanson About Finding The Right Home In Omaha!
Bill Swanson can provide help with the different aspects of home buying and selling. You can look forward to support finding a home, or selling your current property. We can also help you start looking at mortgage information for your purchase! If you would like help with matters concerning Omaha, NE real estate, call 402-679-6566.