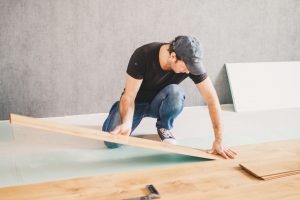 When you list your home, you can hope to see it sell for an impressive sum. While some property owners will put time and money into renovations before putting their house on the market, others choose to sell as-is and adjust their expectations accordingly. Which approach is right for you? Making your home more desirable can make it more attractive, but you can end up hurting yourself financially if the investment on your end exceeds the extra money you can make with your listing. Our Omaha, NE real estate group has considerable experience helping people sell and purchase homes. We can help you determine what projects are worth your time and money, and to recognize when renovations might be more trouble than they are worth.
Evaluating The Condition Of Your Property
As you look over the condition of your property, look out for more than just issues that should be fixed. While renovations before a listing can focus on repairs, you should also take a look at features that make your home appear older or out of fashion. If other homes in your area are also for sale, updates can make your property stand apart.
Identifying The Most Important Improvements You Can Make
No matter how many renovations you make, factors like your lot size, neighborhood features, and competing homes can place a ceiling on what your home can sell for. In other words, there is only so much value that you will be able to add to the property. With that in mind, take stock of everything you could fix or improve on before committing to any projects. Problems that are harder to hide, or those that might be more difficult for buyers to take on themselves, can be more important than something that could be overlooked or ignored.
Trouble Selling? Consider Going Back To Make More Renovations
While you may feel more comfortable reducing your listing price rather than paying for renovations, it may prove difficult to attract buyers. If you have had little success with selling and start to grow impatient, it may be a good idea to reconsider your stance. Updates and repairs can help you raise your asking price, and it may be more cost-effective to pay for this work yourself than to take down your asking price.
Count On Our Omaha, NE Real Estate Group For A Successful Home Sale!
Bill Swanson's experience in the Omaha real estate market makes him a great resource for anyone who is trying to sell a home in the area, and for those looking to buy. If you are preparing to put your home up for sale, or if you have questions about what your property might be worth, you can reach our Omaha, NE real estate group at  402-679-6566.