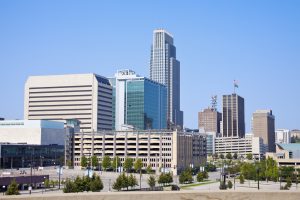 Omaha captures the best of city living while retaining a sense of community and calm. That's what makes this city such an attractive place to call home. Whether you're new to the area, or it's simply been a while since you've explored your own backyard, you may be surprised by the wealth of awesome activities waiting for you around the Omaha metro. In today's blog, we explore a few Omaha highlights to get you inspired for your next weekend adventure or day off.
The Durham Museum
Museums are a great afternoon activity — they offer visual spectacle, educational moments, and a departure from routine. The Durham Museum showcases the region's railroading legacy through exhibits and works of art. Located inside of a restored train station, this is an excellent option for a leisurely wander.
Heartland of America Park
Spending time in a gorgeous park is good for the mind and body. You'll get plenty of mileage out of the winding trails of Heartland of America Park. The beautiful scenery of this Omaha oasis looks incredible day or night, thanks to illuminated fountains. Running along the Missouri River, this park even offers a view of the city skyline. Try a gondola ride for added adventure.
Lauritzen Gardens
If you're looking for more greenery and ambiance, the Lauritzen Gardens have an answer for you. Also located along the Missouri River, this conservatory is home to tropical and temperate plant life that is uncommon and eye-catching. With over two miles of paths to carry you through the garden, there is so much to see.
Block 16
When you get hungry, it's easy to rely on old favorites for a meal out. However, there are so many interesting and delicious culinary options in Omaha. One of which can be found downtown at Block 16. You'll find hearty options at this "farm to table street food joint." Straight-forward bar food options are sprung to life with inventive choices like fortune cookie crumbles on French fries and ham and eggs on a burger.
The Berry and Rye
Sticking with the realm of delicious cuisine, you can find some daring craft cocktails at The Berry and Rye. How do flamed green chartreuse and house-made bitters grab you? The expertise and craft on display at this Old Market cocktail bar is sure to wow even avid cocktail enthusiasts.
Buying a Home in Omaha? Call Bill Swanson
Bill Swanson and The Swanson Group have decades of experience in the real estate business. Bill is an Omaha local who knows the neighborhoods, homes, and market conditions of the city. He can help you find the right location and the right home for you and your family. To work with Bill Swanson during your home search, contact his Omaha, NE office at 402-679-6566.