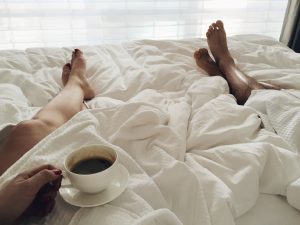 The word "staycation" is kind of obnoxious, but the idea is actually great. Travel costs often make up a huge portion of your vacation expense pie chart. If you can eliminate travel costs, it leaves more budget for fun activities, or creates an opportunity to help you save money. Sometimes, if you absolutely have to have an incredible island getaway with beachside cocktails, there may not be a way to recreate this experience where you live. But in many cases, there are a vacation's-worth of awesome outings right outside your door. Here are some of the benefits of vacationing at home.
Vacationing at Home Saves You Travel Costs and Time
Travel and lodging costs are a huge portion of the expenses that come with planning a vacation. You have to get to your destination, and then you have to live there for a few days. By taking a vacation at home, you can save big in these areas. In addition to saving yourself some money (that you could put toward, say, buying a home), you also save yourself time. You don't have to book an obnoxiously early or late flight to save money, you don't have to burn another vacation day or two on travel. Vacations at home are hugely beneficial!
A Home Vacation Can Help You Rediscover Your Own Neighborhood
Another great benefit of scheduling a vacation in your home city is that it gives you an opportunity to rediscover what makes the place special. It can be easy to get stuck in your routines. You only hang out in a couple different neighborhoods. You go to the same restaurants or shop at the same stores. Really, there's probably an incredible tapestry of fun lifestyle activities all around you that you're not taking advantage of. Take some time to plan your home vacation and rediscover what makes your town or city or neighborhood special.
Home Vacations Work When You Plan for Them
It's important to note that while vacations in your own home city are convenient and cost-effective, you don't want to take these factors for granted. If you're super casual about your home vacation, it can be easy for your "trip" to turn into a couple of lazy days at home catching up on chores and thinking about work. To really experience the "getaway" aspect of your home vacation, you should incorporate some structure and planning for yourself. Maybe even consider getting an Airbnb in another neighborhood nearby.
Ready to Buy a Home? Talk to Bill Swanson
If you love your neighborhood and you're ready to own your own home there, or you've got your eyes on another part of town, talk to Bill Swanson. Bill has helped families around Omaha buy and sell homes for over 25 years. To start your home search, contact Bill Swanson in Omaha, NE at his office by calling 402-679-6566.