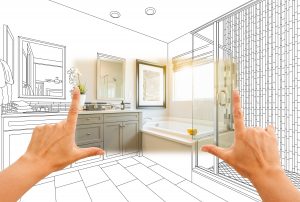 Selling your home is a big decision, but you don't want it to come with a big timeline. You want to sell your home fast, but how can you ensure that happens? You could sell your home below market value to get the deal done — not exactly an appealing option for most folks. You could make sure that your home is desirable to potential buyers. Making sure that your home meets consumer demand could be a matter of some simple home renovations or upgrades. Before you get into full DIY mode or call a contractor, make sure you know what features potential buyers actually want.
There Are a Variety of Features That Potential Buyers May Want
Of course, everyone's taste and needs are different, but there are some features that nearly every homebuyer wants. Evaluating that list of features and determining which ones would be manageable/worthwhile to add is your best move. For your consideration, here is a list of popular features that many consumers want: exterior lighting, energy efficient appliances, a patio or deck, a walk-in pantry, a walk-in bedroom closet, hardwood floors, ceiling fans, and a dedicated laundry room. That's a buffet of options. Your home may already have some of those things. If that's the case, be sure to show those off during open houses and listings.
When You Decide Whether or Not to Make an Upgrade, Consider the Costs and Benefits
It may seem like this would go without saying, but you should determine how much a home renovation or upgrade would cost, and how much value that would add to the listing price of your home before proceeding. This is why it's important to have a trusted contracting partner. The cost of each of these projects may vary widely based on the design and size of your home. Your contractor should be able to give you an accurate estimate that indicates how much the potential project would cost, based on your home's infrastructure. Then it's up to you to research how much value this feature would add.
It's Also Important to Choose Home Upgrades and Renovations that You Like
Potential buyers aren't the only people you need to consider before making an upgrade or addition to your home. You also have to consider yourself! It's your home after all, and you may change your mind about selling your home, or you may decide to stay longer than anticipated. If you absolutely have no desire for hardwood floors in your home, then perhaps you should skip out on this project and opt for a different renovation.
Sell Your Omaha, NE Home with Bill Swanson
If you want to sell your home quickly, you could also start working with Bill Swanson! Bill has over 30 years of experience in the real estate business, and he's helped many families in Omaha buy and sell homes quickly and at a great price. Don't let your home languish on the market. Start working with Bill Swanson in Omaha, NE to sell your home by contacting his office at 402-679-6566.