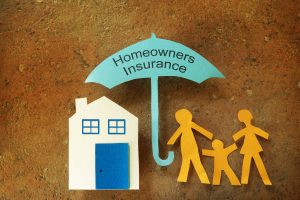 Purchasing a home can be a huge step in your life, and while that home represents a practical place where you will grow and create memories, it also represents an important investment. It's an investment that you want to protect. That's why homeowner's insurance is a must for your house. Choosing the right level of homeowner's insurance may be difficult if you've never done so before. Even if you do already have homeowner's insurance, how can you be sure you have the right coverage? In today's blog, we cover what your homeowner's insurance should cover.
Your Homeowner's Insurance Should Cover the Replacement of Your Dwelling
One of the pieces of a homeowner's insurance policy is called "dwelling coverage." This is the part of the policy that covers the actual physical structure that is your home. If something were to happen to your house, your dwelling coverage should be able to cover the cost of rebuilding your home — that includes the house and anything attached to it, like a deck. To determine how large of a policy you need, you'll want to know the square footage of your home. Using this information, there are online tools that you can also use to calculate the cost of building materials and number of rooms to give you a total estimated value.
You Need Personal Property Coverage as Well
Of course you need to be able to rebuild your home if something happens to it, but you also need to replace your stuff. It can be easy to underestimate how much stuff you actually own, so take a moment to consider what things you would realistically need to get back on your feet in the case of a house fire. A computer? Appliances? Clothing? Make a comprehensive list of all of the things you would need to survive and try to generate a cost estimate. That should be your guide when determining how much personal property coverage you need in your policy.
Liability Insurance Covers Your Behind and the Behinds of Everyone Else
Finally, liability insurance should be a part of every homeowner's insurance policy. Liability insurance covers the costs associated with someone getting hurt on your property. If someone falls and hurts themselves on your property, you could find yourself stuck in a legal situation. Liability insurance prevents you from having to cover the cost of medical expenses in the case of personal injury for your guests. This type of coverage often isn't as expensive, so consider investing in more than the standard $100,000 policy.
Talk to Bill Swanson About Buying Your Home in Omaha
You'll want to work with an insurance agent when deciding on a homeowner's insurance policy, but when deciding on a home, you'll want to work with Bill Swanson! Bill has been helping families in Omaha buy and sell homes for over 30 years. Start your home search by contacting Bill Swanson in Omaha, NE at 402-679-6566.