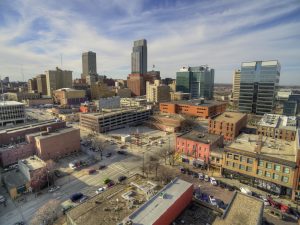 When searching for a home, you have to consider budget, commute to work, and a number of other important logistical factors. However, what can't get lost in these practical concerns is your fit within the home and neighborhood you choose. There are some incredible neighborhoods throughout Omaha, and each one has its own set of assets and personality. Finding the right fit for you will improve the experience you have living in your new home. So, what are you looking for in an Omaha home and neighborhood? We explore several options in today's blog.
Aksarben and Morton Meadows Bring a Residential Feel to Midtown
For homeowners who don't have school-aged children, lifestyle is an important consideration when choosing a neighborhood. If you're a young family or empty nesters, you'll love the lifestyle you find in the Aksarben and Morton Meadows area. This neighborhood is flush with beautiful greenery and adorable older homes. The quaint, residential feeling exuded by this area is juxtaposed by a brimming scene of restaurants, bars, and parks. Aksarben Village, the University of Nebraska-Omaha campus, and Maha Music Festival venue are all exciting highlights within the neighborhood.
Dundee Is an Historic Neighborhood Set in the Great Outdoors
When you take a stroll through the streets of Dundee, your attention will be immediately drawn to the 130-year-old maple trees that cover the area. Historic homes are within walking distance to pizzerias and ice cream shops. Memorial Park is located on the West end of the neighborhood. At this sprawling landscape, you'll be able to play, enjoy an outdoor meal, and saunter through the breathtaking rose garden. Plus, you have to check out the Dundee theater, built in 1925 and recently renovated.
Blackstone District Is a Revitalization Success Story
The Blackstone Hotel gives this area its name, and after a redevelopment effort made by the city, this is no longer a sleepy corridor of aching apartment buildings. Blackstone District is a vibrant collection of coffee shops, restaurants, and stores. Area parks make it easy to get out and exercise, and Midtown Crossing is a can't-miss attraction. Breweries, music venues, and bars give Blackstone District an exciting nightlife scene as well. If you're a young person looking to get the most out of Omaha, Blackstone District is a great place to move.
Find Your Perfect Neighborhood with Bill Swanson
Bill Swanson is a real estate agent and Omaha native who knows the area. He has over 30 years of experience helping people buy and sell homes in Omaha. Bill will listen to your wants and needs, and point you to the right location when you search for your home. Talk to Bill Swanson about finding a home in Omaha, NE by contacting his office at 402-679-6566.