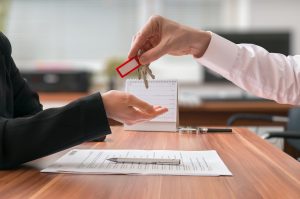 If you've never purchased a home before, the entire process can feel overwhelming. There are so many steps to the homebuying process in addition to actually finding a home that you want to purchase. The totality of the experience can bog you down and leave you feeling hesitant to take action. That's where your real estate agent comes in to help! Your real estate agent is your teammate, answering your questions and helping you feel confident in your decision to buy a home. But how do you choose a real estate agent? Here are some basic qualities that your real estate agent should absolutely have.
Your Real Estate Agent Needs to Have Experience
This probably goes without saying, but experience is a major asset for real estate agents. A real estate agent with experience has been through plenty of transactions before, so they know what they're doing. However, their experience benefits you as well. Experienced agents know what type of questions and concerns you'll have throughout the homebuying process. That means that your agent will be better able to help you understand the details of the experience. An experienced agent can anticipate your needs so that you never feel out of the loop.
Choose a Real Estate Agent that Knows the Area
Your real estate agent should be local to the area, of course. If your real estate agent is a native to the area, that's even better. Why does this matter? Because the knowledge that comes with being a longtime resident of a place is something you can't replicate with a Google search. Someone who knows the history of an area, and who intimately understands the different neighborhoods and eccentricities of a city, will be able to help you find a home with precision. Your needs as a homeowner are specific to you, and you need an agent who understands that.
Your Real Estate Agent Should Be a Strong Communicator
Again, your real estate agent is your team member. Nothing feels worse than being out of the communication loop with your team. Your real estate agent should keep you updated and be looking out for your best interests, even when you aren't actively looking for a home. Your agent is there to give you expertise that you don't have. If you aren't receiving consistent communication, or you always have to reach out to learn about new properties and listings, your agent probably isn't looking out for you!
Bill Swanson Is an Experienced Agent Who Cares
Bill Swanson is a lifelong resident of Omaha. That means that Bills knows all of the areas of the city, and can help his clients find the right situation for them. With over 25 years of experience helping families buy and sell homes, Bill knows how to help first-time buyers through the process. Start working with Bill today by contacting Bill Swanson in Omaha, NE at 402-679-6566.